The Listening Project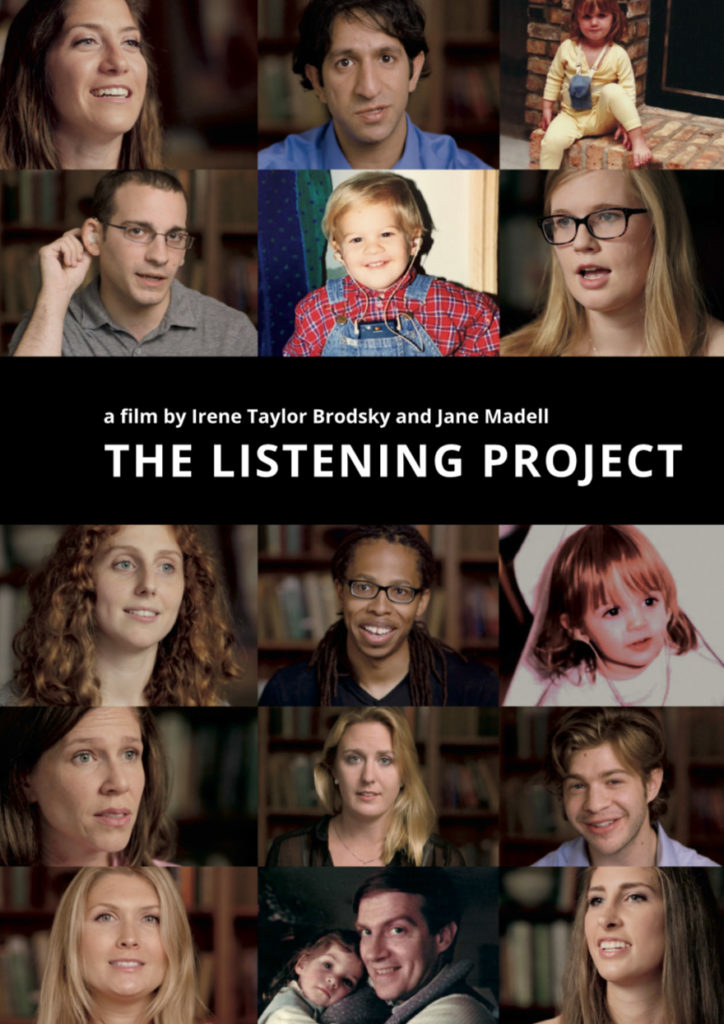 Carolyn Smaka, in partnership with Montclair Film, invites you to a screening of
The Listening Project
A documentary by
Irene Taylor Brodsky & Dr. Jane R. Madell
This film interviews 15 young adults in their 20s and 30s who were diagnosed with hearing loss as young children. They discuss their experiences growing up with hearing loss at a time before newborn hearing screening and before the advent of modern hearing technology like cochlear implants. Their stories demonstrate what is possible for children with hearing loss today with the advances and technology that are now available. This film is open captioned. View the trailer: www.thelisteningprojectfilm.org
A Q &A with one of the filmmakers will immediately follow the film, and will be live open captioned.
The filmmakers would like to extend a special invitation to this
screening for parents and adult family members of children with 
hearing loss. This film is appropriate for viewers 12 years and over. 
Sunday, September 30, 2018, 7:30pm
Montclair Film
505 Bloomfield Avenue
Montclair, NJ 07042
Seating is limited – this screening is free, but tickets must be reserved online at
http://montclairfilm.org/events/the-listening-project/
About the filmmakers: Irene Taylor Brodsky is an Emmy awardwinning and Oscar-nominated documentary filmmaker. Dr. Jane R. Madell is a pediatric audiologist, speech-language pathologist and Listening and Spoken Language Specialist (LSLS Cert AVT) who has been working with children with hearing loss for nearly 50 years. Dr. Madell was the audiologist for most of the young people in the film and conducts the interviews.